Meet Autobio at Medlab 2022 Booth No. Z4A20
On 19th, Jan, 2022, four representives from Autobio Diagnostics has embarked on their journey to Medlab 2022 in Dubai, United Arab Emirates. From 24th January, 2022 to 27th January, 2022, Autobio will await the business meeting during the big events at booth#Z4A20.

As one of the leading IVD manufacturers in China, Autobio specialized in R & D, production, marketing and service of clinical diagnostic products, especially covering immunoassay, microbiology and molecular fields. Five Star Products of all the three fields will shine at Medlab 2022. A brand-new model AutoLumo A1800 from the fully Automatic Chemiluminescence Immunoassay family will be unveiled firstly during the big events. Besides, the new Automated Blood Culture System BC 60 will also unravel its mystery in the exhibition. The automatic nucleic acid purification and real-time fluorescent PCR analysis systems AutoMolec 3000 will appear in a grand international exhibition at the first time.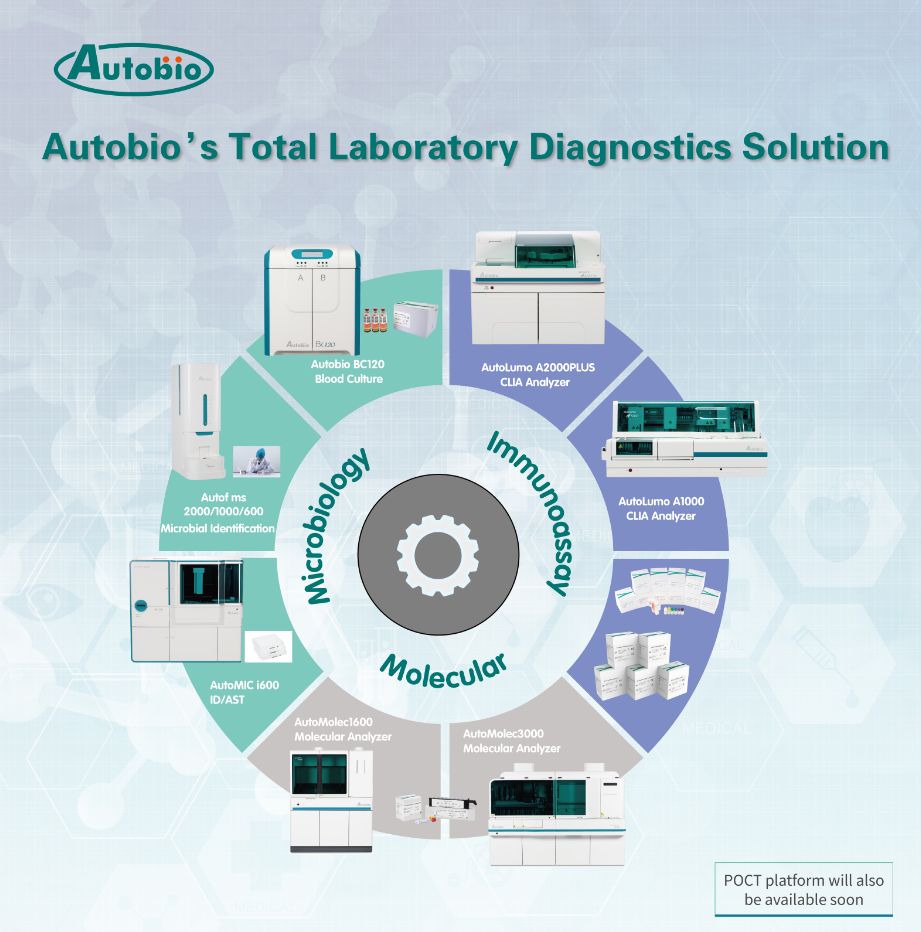 Autobio would like to meet you at Medlab 2022. You can follow us at Facebook, Linkedin, Youtube and Twitter for more updates of Autobio at Medlab 2022.